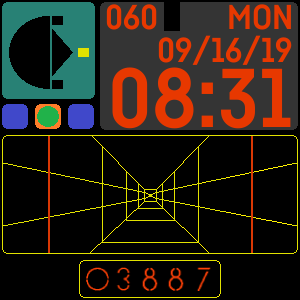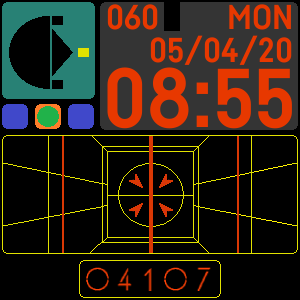 Star Wars Targeting Computer
John Sanders
4 devices
Available to install from
the Fitbit mobile app
Description
*** COMING SOON *** When you meet your step goal you will see the targeting indicators on the screen. If you select to animate this, it will then blink off and on.
You now have the option, in settings, to have the targeting screen animated. Gives the appearance of flying down the trench getting closer to your target.
As you get closer to your goal, so does the targeting computer lines along with the color of the torpedo your ship is carrying. The battery level is now the color coded signal to the left. Enlarged time, date, day of week, and BMP.
Weekday, date, heart rate, time, battery level, and steps/goal all within the famous Star Wars targeting screen. Simply touch the steps counter and you will see your goal for the day.
If you like this clockface and it's been useful to you, please consider buying me a cup coffee https://www.paypal.me/SANDERJM