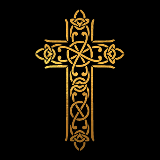 Caritas John
SanctaMaria
3 devices
Available to install from
the Fitbit mobile app
Description
The Gospel of John on your wrist - for the tech-addicted Christian. Read St. John in the dark without even having to search for your phone! God's word is closer than ever.
This free unlimited demo is yours to keep - it's intended to solicit feedback prior to my publishing the whole of the New Testament.
The Bible translation used is the public domain Douay-Rheims version.