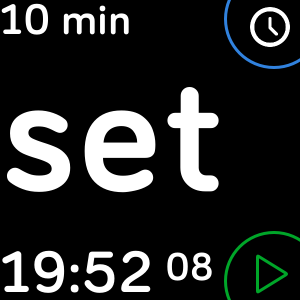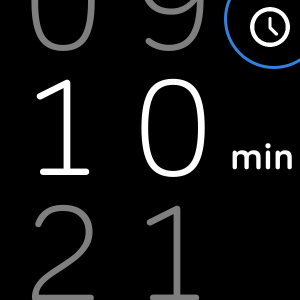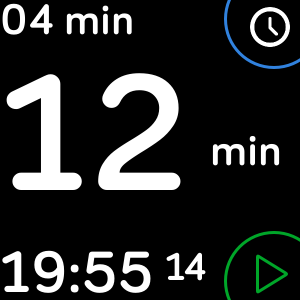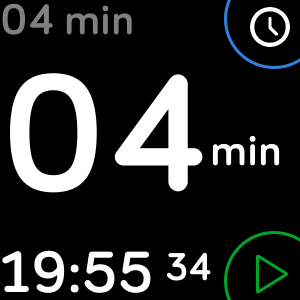 5-3-0 Timer
DaRK
3 devices
Available to install from
the Fitbit mobile app
Description
This is your 5-3-0 Timer to use for your presentations or how you like to use your 5-3-0 Timer.
Why 5-3-0 ?
Reminders at 5, 3, (new:1), 0 Minutes.
How to preselect Timer?
-Set the Timer by clicking the Upper-Right Timer Button
-Then select your prefered time
-If finnished, press the Upper-Right Button again.
Start Timer
Preselected Time is visible in Upper-Left Corner
-Press the Lower-Right Play Button to start preselected Time
-you get a vibration feedback
-> the timer has started
Note: The timer is only showing minutes, except the last minute is running.
This feature is so you don't get distracted or feel stressed.
Please be reminded: This is a Beta-Version. In case the timer doesn't work you cannot take legal actions against me or fitbit.
Tell me about my app: d.kuechle@t-online.de
Support me: https://www.paypal.com/cgi-bin/webscr?cmd=_s-xclick&hosted_button_id=8V869AKCM9U2C&source=url