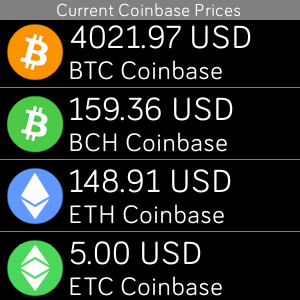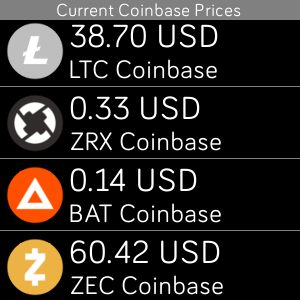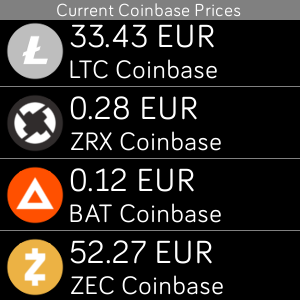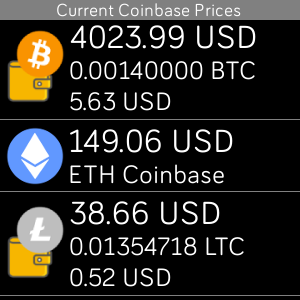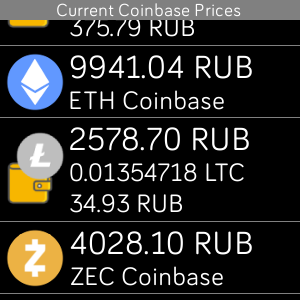 Crypto Trackr
Brian Ouellette
4 devices
Available to install from
the Fitbit mobile app
Description
Crypto Trackr for Fitbit Smartwatches
With this app you can watch the price of Bitcoin, Litecoin, Bitcoin Cash, Ethereum, Ethereum Classic, ZCash, Basic Attention Token, 0x Token, Ripple, Augur Token, Dai Stablecoin Token. EOS Token, and Chainlink LINK Token on the Coinbase Market. You will be able to choose your currency type as well.
As an added bonus, you can enter a paper wallet address to track as well. The value of coin and the currency value with be displayed. You can also turn off a coin you do not want to show up on the list. As Coinbase adds more coins to their basic service, this app will update.
If you like this app, please consider a donation through paypal to or Cryptocurrency to the addresses below.
https://www.paypal.me/OuelletteFamily
BTC:
3J1UZSrfhHz3n6V4nFGRkJtUPnSk7Rxm6G
LTC:
LVVFkds7vYEN3yVDpXVPeMUtMYKZ8pNYbu
ETH and ERC20 Tokens:
0xf02a22f7b4fd26264f6086c79785c80e04ed2256
BTC, BCH, ETH, LTC, ETC, BAT, ZEC, ZRX, XRP, XLM, REP, DAI, LINK, EOS