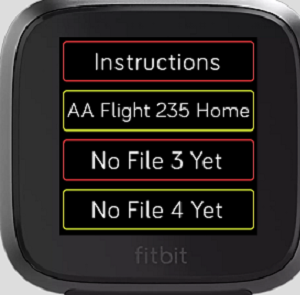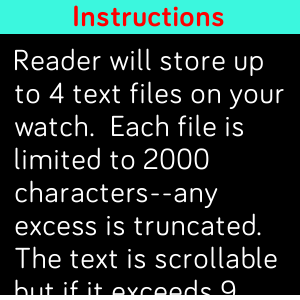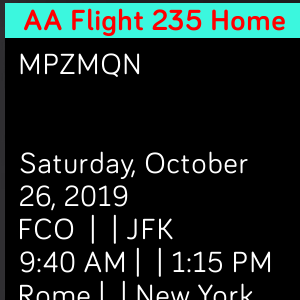 Reader
Stephen Millman
3 devices
Available to install from
the Fitbit mobile app
Description
Reader will store up to 4 text files on your watch. Each file is limited to 2000 characters--any excess is truncated. The text is scrollable but if it exceeds 9 screens, you can't see the rest.
Files are loaded from Dropbox: paste a dropbox link to a text file into one of the four slots in Settings and the file should appear in the app. The app uses the name of the text file as the title.
Fitbit watches do not display tab characters well, so each tab is replaced with a single space character.
The file is cached--When you open the app you will see the text as it was when the app was last opened. Once opened, the app will try to re-download each file, in case there have been changes.