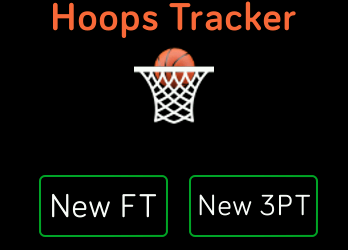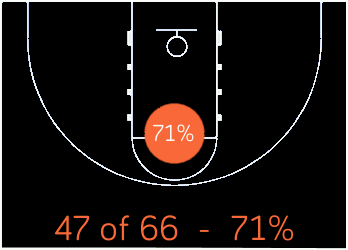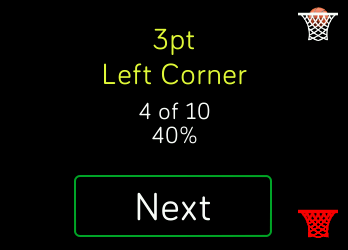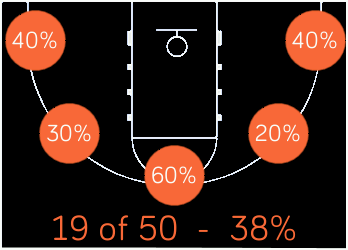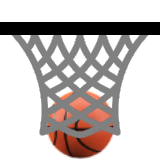 Hoops Tracker
Arik Cohen
1 device
Available to install from
the Fitbit mobile app
Description
Track your basketball workouts and see your shooting improve. Whether you are practicing free throws or going around the horn working on the three ball; Hoops Tracker makes it easy to keep an eye on how you are doing. Easily mark your makes (and your rare misses) and you'll be able to see your shooting percentages from the various spots on the floor.
Feedback is super welcome. I'll even prioritize your feature requests. Feedback to hoopstracker@outlook.com.
Coming soon:
- History of workouts. Save between sessions and see your lifetime shooting percentages from each spot on the floor.
- Companion app will allow syncing all the workouts to the phone -- and upload via a website that will let you share with your shooting coach.