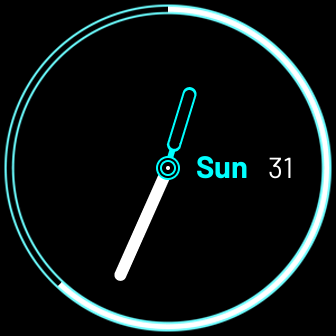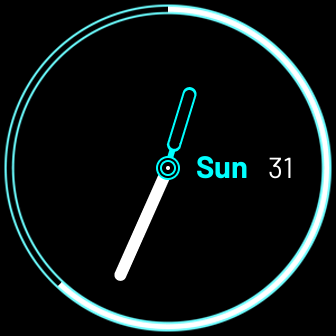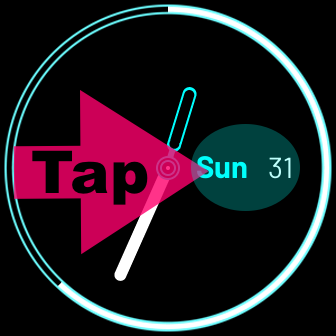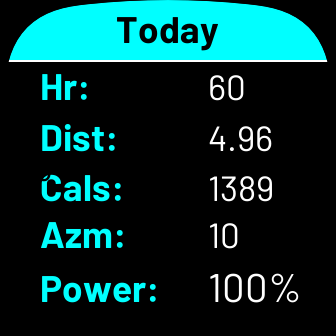 Neon Halo
Marc Groen
5 devices
Available to install from
the Fitbit mobile app
Description
Neon Halo: Featuring your step 👟progress around a clean analog clock.
🆓 Free ⌚️Time DD/dd 💓 HR 👟Steps 🔋 Battery
----
❤️my Free work, buy me a cup of coffee by donating via: paypal.me/MarcGroen
🧑🏻‍💻 Designed by Marc Groen: https://bit.ly/35my13Y
----
Tap for more features:
-Versa 1, 2: Tap to see your HR and Battery by tapping the screen.
-Versa 3, Versa Sense Tap the Day/Date to show your health data.
#StayAwesome Big top Bold Neon 10 Data Read Easy Basic Digital best men large clear color run basics neon free huge read color tap top stat heavy all rated stats 80's 1980 colors RAD Retro Awesome Design analog simple clean design free