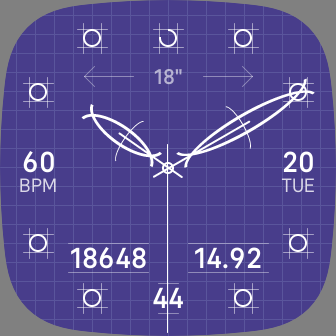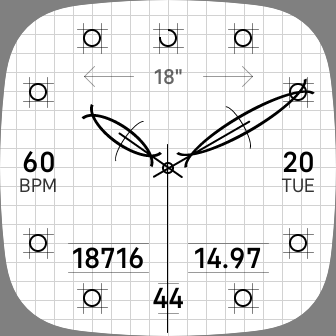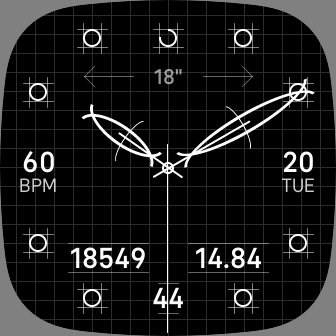 Blueprint
Terry Yuen
6 devices
Available to install from
the Fitbit mobile app
Description
I made a blueprint for a watch face and never got around to implementing it. Since it's been so long, I thought I might as well release the blueprints, so at least you guys can play around with it in the mean time. It's fully functional.
Top center circle is the battery level.
Top number with arrows is your active zone minutes.
Heart rate on the left.
Date and week on the right.
Step count on the bottom left.
Distance walked on the bottom right (metres or miles).
Floors climbed on the bottom center (not available on Versa Lite).
Made with Love! Donations welcome! https://www.paypal.me/terryyuen/1.99usd
#free4all