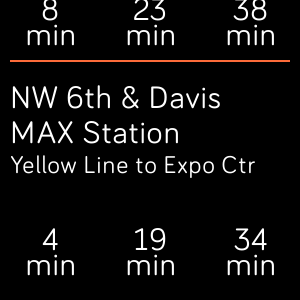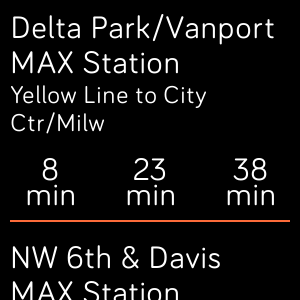 Portland Transit Tracker
Matt Howell
4 devices
Available to install from
the Fitbit mobile app
Description
See the next arrival times for your favorite TriMet stops, right from your FitBit!
Add stops in the app settings to see the next (up to) 3 arrival times from your FitBit.
This app is free to use, and will stay that way. None of your data is collected by this app. The list of stops you've configured is sent to TriMet in order to obtain the latest arrival times, but otherwise no information ever leaves your devices.
Data obtained from the TriMet web services API (https://developer.trimet.org/)
TriMet and TransitTracker are registered trademarks of TriMet. All rights reserved.
App icon by Icons8 (https://icons8.com/icon/15137/bus)