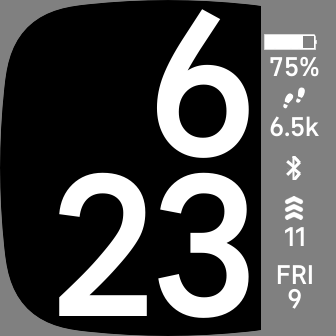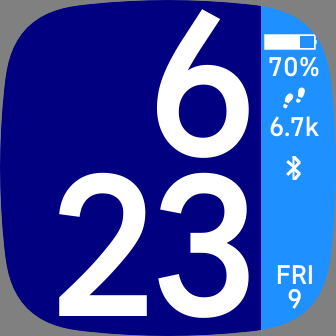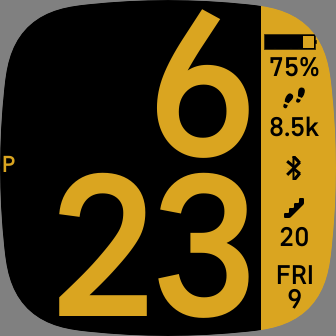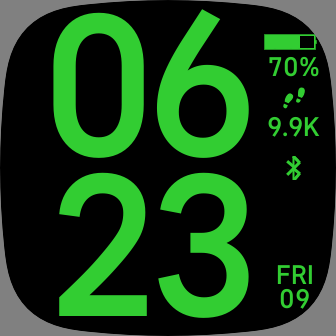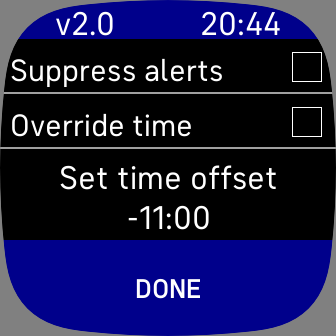 Timestyle
Derek Wilson
6 devices
Available to install from
the Fitbit mobile app
Description
A completely free clockface for Fitbit OS watches inspired by Dan Tilden's wonderful TimeStyle for Pebble, its a very clear display with minimal interactions in use.
You can
1. Set the colour of all watchface elements
2. 12 or 24 hour display, or use the setting from your fitbit account, with optional AM/PM indicator
3. Zero pad the date day or the hour
4. Vibrate when the bluetooth status changes
5. See at a glance the device battery level.
6. Optionally display your steps, active zone minutes, distance, floors, or heart rate (heart rate does use extra power)
7. Periodic interval vibrate, with start and end hours for the alert
8. Wide or narrow time font
"On device" options, accessed by tapping the side panel on right of the watchface. You can change the displayed time for other time zones without internet access. Only the displayed time is affected
1.5 - AZM support
1.4 - fix memory issue on launch