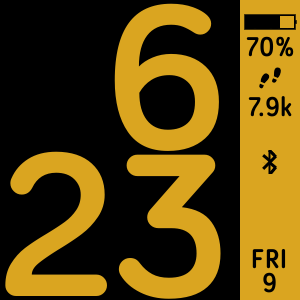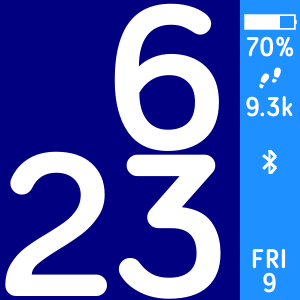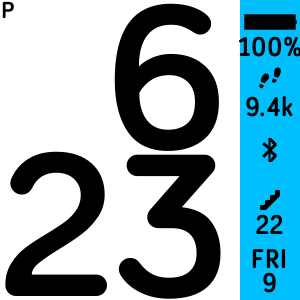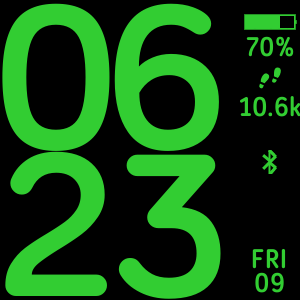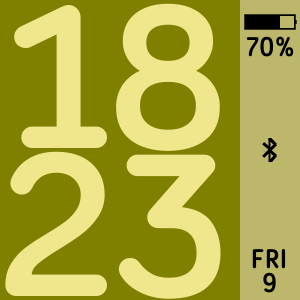 Timestyle
Derek Wilson
4 devices
Available to install from
the Fitbit mobile app
Description
A completely free clockface for Fitbit OS watches inspired by the wonderful TimeStyle for Pebble
https://www.dantilden.com/projects/timestyle/
This is my implementation of Dan Tilden's wonderful design for Pebble watches. Its inspired by that project and attempts to reproduce that design on Fitbit OS watches.
I have tried to stay true to Dan's design goal of "using large, right-aligned digits against a timeline-style bar to show ancillary information". Making the display very clear and easy to see with minimal interactions in use.
You can
1. Set the colour of all watchface elements
2. 12 or 24 hour display, or use the setting from your fitbit account, with optional AM/PM indicator
3. Zero pad the date day or the hour
4. Vibrate when the bluetooth status changes
5. See at a glance the device battery level.
6. Optionally display your steps, distance, floors, or heart rate (heart rate does use extra power)
7. Periodic interval vibrate
8. Wide or narrow time font