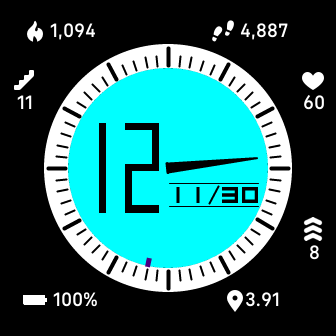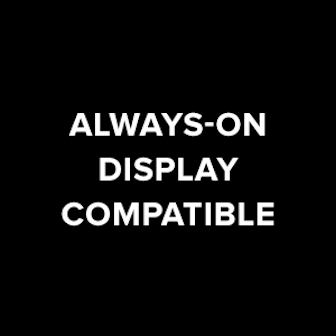 Identity Crisis
Nev Rawlins
6 devices
Available to install from
the Fitbit mobile app
Description
This poor clock face has a split personality: part analog, part digital. Fortunately, telling the time is easy, although the display logic seems crazy, based on the minute hand position! Hours: large digits; Minutes: analog hand; Seconds: small digits at corners in the clock or tick in analog positions; Date also in the clock.
Always-on Display compatible – requires Versa 2 with AOD enabled.
First screen animation:
12:14:32, 2:23:25, 5:40:14, 7:52:55; 9:40:51
Settings options: just show clock, show/hide seconds, show/hide leading zero of hour, date format (mm/dd or dd/mm).
This design was created by Dietrich Faust, from Australia, and originally appeared on the Tokyoflash Design Studio. It is published with his permission.
The original design can be found here: http://blog.tokyoflash.com/2012/07/24/identity-crisis-watch-for-those-with-split-personality/