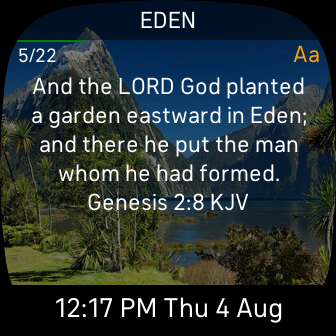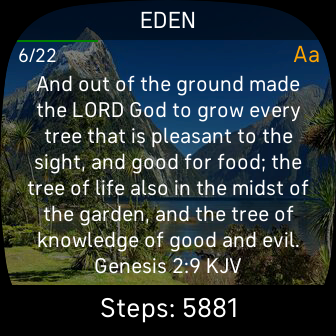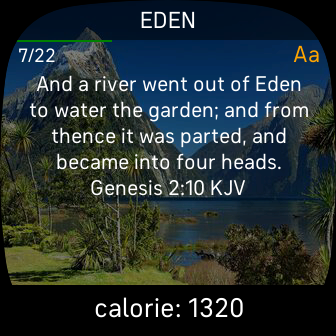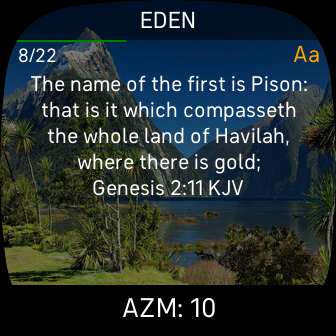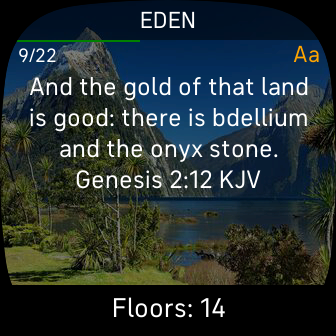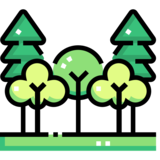 Eden
Giovanni Saberon
6 devices
Available to install from
the Fitbit mobile app
Payment required
This app requires payment and is managed by a 3rd-party developer that is not endorsed by Fitbit.
Proceed with caution.
Payment required
This app requires payment and is managed by a 3rd-party developer that is not endorsed by Fitbit.
Proceed with caution.
Description
Read, Meditate, Memorise bible verses about the Garden of Eden on your watch.
WATCH VIDEO DEMO
Visit https://gesab001.github.io/fitbit?appName=eden&appType=app
ABOUT EDEN
"The Lord God planted a garden eastward in Eden; and there He put the man whom He had formed. And out of the ground made the Lord God to grow every tree that is pleasant to the sight, and good for food; the tree of life also in the midst of the garden." Genesis 2:8,9. Here, amidst the beautiful scenes of nature untouched by sin, our first parents were to receive their education.
In His interest for His children, our heavenly Father personally directed their education. Often they were visited by His messengers, the holy angels, and from them received counsel and instruction. Often as they walked in the garden in the cool of the day they heard the voice of God, and face to face held communion with the Eternal. His thoughts toward them were "thoughts of peace, and not of evil." Jeremiah 29:11. His every purpose was their highest good.
To Adam and Eve was committed the care of the garden, "to dress it and to keep it." Genesis 2:15. Though rich in all that the Owner of the universe could supply, they were not to be idle. Useful occupation was appointed them as a blessing, to strengthen the body, to expand the mind, and to develop the character.
THIS APP INCLUDES:
- 22 Bible passages from the King James Version Bible focusing on the Garden of Eden.
- Displays current time and date
- Ability to change the font size for readability
- Heart Rate display
- Calories
- Steps
- Distance
- Floors
- Active Zone Minutes (AZM)
HOW TO USE:
- Fitbit OS sets a limit to how many apps can be installed in your watch. If this app doesn't install, maybe you have to delete some apps to make space for this app.
- Tap on the bottom left/right to move between different verses
- Tap on the bottom center to toggle between time, steps, calories, active zone minutes, heart rate, floors, distance display.
- Tap on the "Aa" button to resize font. (Font will become small after reaching the maximum size)
FREE 1 HOUR TRIAL
PRICE: $1.99
HOW TO PURCHASE:
Method 1: To purchase now, visit https://kiezelpay.com/code/?s=45B99D50-74A3-780C-3E13-9377074B11EA&dsu=1662743&p=44752-44601-44378&platform=fitbit
Method 2: After the trial is over, when a code appears on your smart watch device, visit https://kzl.io/code.
TAGS: Eden, Garden of Eden, Adam and Eve, Tree of Life, Bible, Bible Memory Verse
CREDITS: Garden icons created by Freepik - Flaticon (https://www.flaticon.com/free-icons/garden)
This app requires a payment that is managed by the developer in-app.