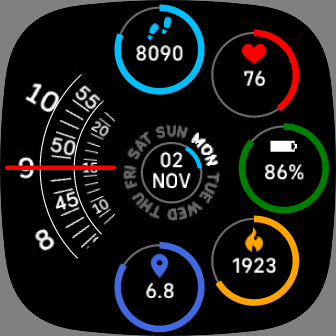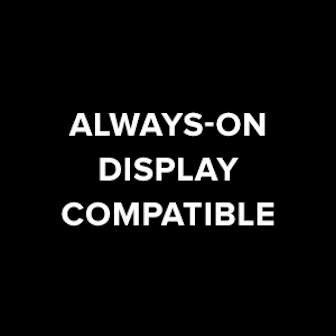 ChronoRotate
Nev Rawlins
6 devices
Available to install from
the Fitbit mobile app
Description
9th in the "Chrono" series. A request from Kam Dagdelen to display the time in a slightly cryptic way: the hours, minutes and seconds rotate anticlockwise and the red bar over them marks the current time.
Using the settings screen, each of the 5 information areas can be changed or hidden, giving you some flexibility in how it looks. You can also hide the seconds to save battery. Once an activity reaches 100% of its goal, the arc changes color to lime green.
Always-on Display compatible – requires Versa 2, Versa 3 or Sense with AOD enabled.
If you like this, or any of my other clock faces, encourage me to do more by donating via PayPal at: https://www.paypal.me/nevwatch