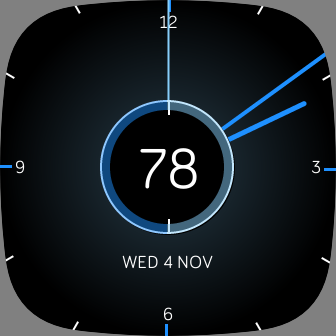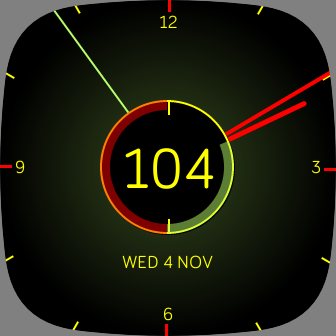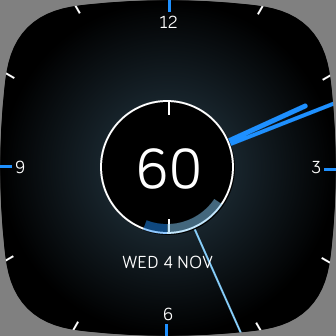 Simple Analog
Luuk Ambrosius
1 device
Available to install from
the Fitbit mobile app
Description
This clock is a simple analog clock.
It shows the time, date, your heartrate and your current progress towards your primary goal (distance or steps).
There are 4 settings to customize the look: primary, secondary and tertiary color. As well as a background opacity slider.
Changelog:
- v1.1: added setting for background gradient opacity and cleaned up some code.
- v1.0: initial release with colour changing, heart rate monitor, battery charge/charging indicator, goal progress and date.