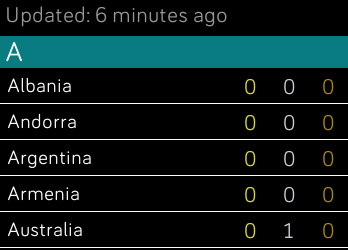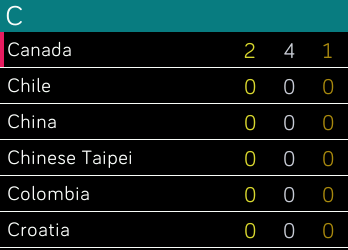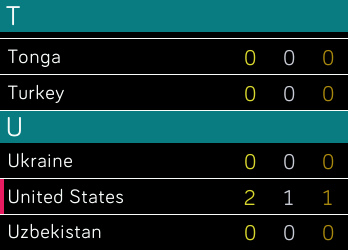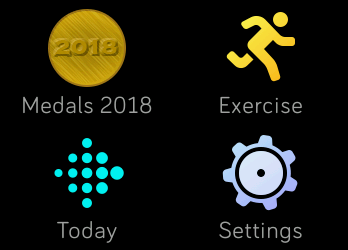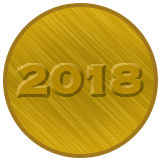 Medals 2018
Ben Perkins
1 device
Available to install from
the Fitbit mobile app
Description
Note: This app is no longer useful, since the Olympics are over.
--------------------------------------------
View the Medal count for The PyeongChang 2018 Olympic Games on your Fitbit Ionic.
Use the settings page on your phone to bookmark countries, then use the top and bottom buttons on the Ionic to quickly jump between your them.
Make sure your Ionic is within range of your phone and that Bluetooth is enabled to get updated scores. Scores should be accurate to within 10 minutes. Neither this app nor its developer has any affiliation with The Olympics, all data is publicly available and no copyrighted material is presented in this app.