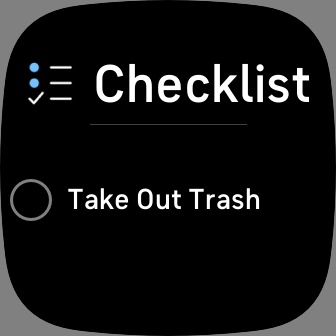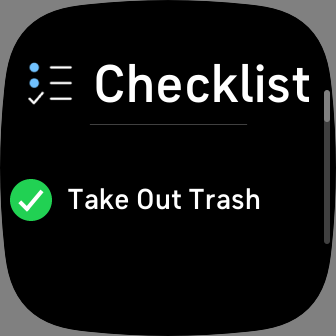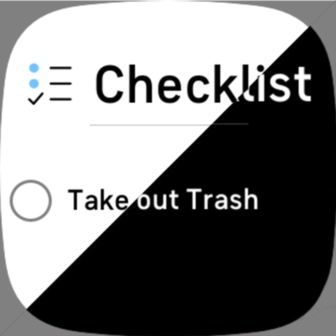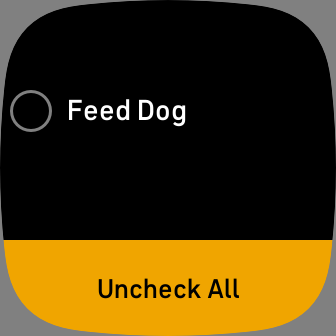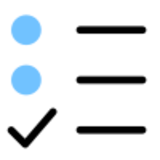 Checklist
TNoff Apps
2 devices
Available to install from
the Fitbit mobile app
This app requires a payment that is managed by the developer in-app.
Description
Checklist is the app that will help you get things done. 😊
This app is designed to boost your productivity, and give you a list of tasks you need to complete throughout your day, that can be checked off. ✅
You can make these 9 tasks whatever you would like from the Fitbit mobile app. (Instructions Below) ✍
This app has a light theme and a dark theme to choose from. ⬜⬛
At the very bottom of the app, when you scroll all of the way down, there is a button that will allow you to uncheck all of the boxes, and start a new day.
Checklist will allow you to not need a calendar. Instead, you can use the simple interface to manage your day.
Any Questions? Read Below!
__________________________________________
How to change what the tasks say:
When you first open Checklist on your watch, each option will say 'Checklist Item.'
To change the custom options shown, go into the Fitbit mobile app.
Click on your profile, and then your watch.
After that, click on the button that says "Apps"
Scroll through that list until you see "Checklist"
Click on the checklist app, and then the button that says "Settings"
From there, just use each of the 9 text entries to type in your daily schedule. You will then see those things appear on the Checklist app on your watch.
You will also see the option for a light or dark theme. (App defaults to the dark theme)
_____________________________________
This app costs only $2.99
When you download and open the app for the first time, you will see a code pop up on the screen after a few moments. Just go to kzl.io and enter that code in. From there you will be able to pay with a credit card or Paypal.
When you pay for this app, you are supporting me, and your payment REALLY helps me. Thank you! 😀
Icons adapted from Icons8.com
music
This app requires a payment that is managed by the developer in-app.