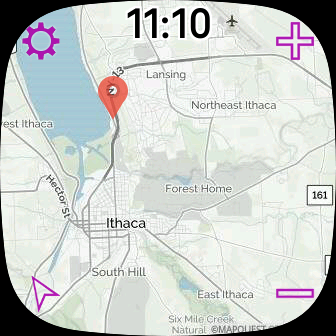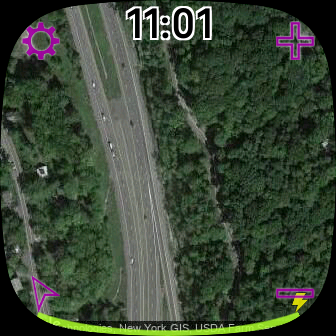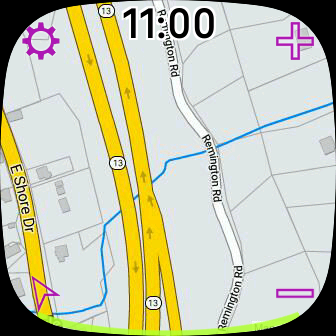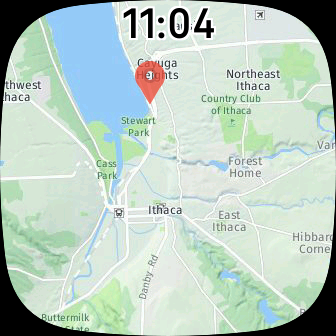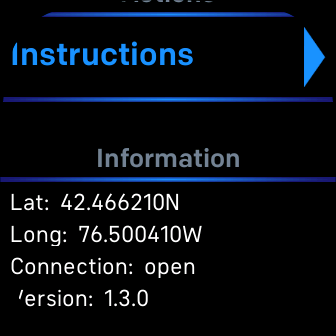 Map
GORGES.app
6 devices
Available to install from
the Fitbit mobile app
Description
Display a map on your wrist, with panning, zooming, and realtime tracking.
Customizable settings for roadway and satellite maps, refresh interval, GPS source, and more. Activate settings menu by clicking on top-left corner of screen.
Map tiles Copyright and courtesy of Google Maps, HERE Technologies, Inc., Microsoft Bing, and MapQuest.
All Map users share limited commercial mapping keys unless you enter your own developer key. You can register for free developer keys with each service and enter the keys in the custom settings page.
If you see a blank screen, be patient for 30-45 seconds for your GPS to get a reading of your location. Check the settings (top-left icon) to see information regarding your connectivity and GPS. If that fails, switch to a different mapping service. Also your battery should be >25% since Fitbit stops sending images to the watchface when your battery is too low.
The December 2019 cost was $100, so there are now limits to the map usage. Please contribute!