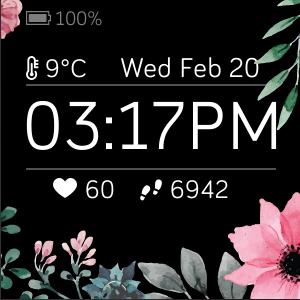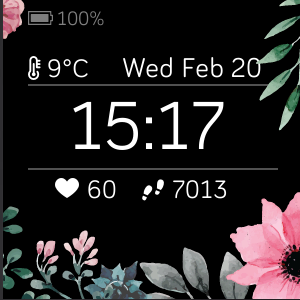 March Blossom
Eduard Gridan
2 devices
Available to install from
the Fitbit mobile app
Description
Celebrate the International Women's Day with a dynamic floral clock face.
Specially created for all the women around the world.
March Blossom hasn't been updated for a while and the old version doesn't support Versa 2, Versa Lite, Versa 3 or Sense. 
The good news is that lately I've been  working on new clock faces for all Fitbit devices except Ionic. Also I recreated the March Blossom that is now compatible with all Versa devices and the brand new Sense.
You can download  it using this link:
https://gallery.fitbit.com/details/4a755753-b535-45a4-8d8f-1b8115cb58a3.
Follow my new developer account:
https://gallery.fitbit.com/developer/0af029cd-8511-4237-8db9-742d44ef87eb
Take it for a spin and let me know what you think.
Flower vector created by Freepik.
Enjoy this watch face and want to show support? Buy me a coffee or two.