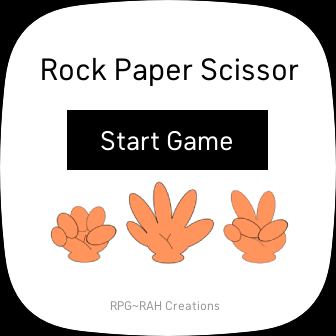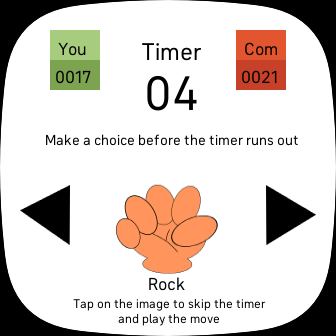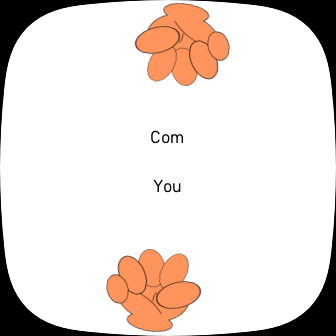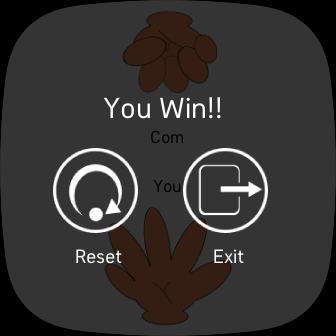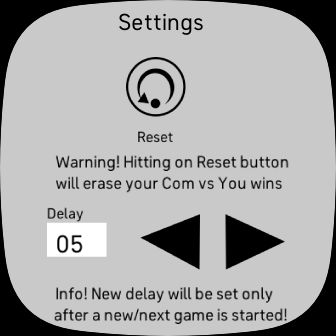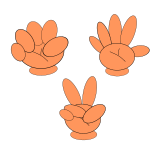 Rock Paper Scissor
Rahul Gautham Putcha
2 devices
Available to install from
the Fitbit mobile app
Description
Rock Paper Scissor is a hand game, usually played between two people, in which each player simultaneously forms one of three shapes with an outstretched hand. These shapes are "rock", "paper", and "scissors".
The game of Rock Paper Scissor that we all may have played during our childhood is now available within our Fitbit watches.
Information about Rock Paper Scissor & hands signs:
Are you playing this for the first time? No worries! Then you may not know of the three shapes of hand signs mentioned above.
- Rock: closing all fingers together (in the form of a fist)
- Paper: all fingers open and stretched (in the form of a palm)
- Scissor: index and middle finger open and stretched while all other fingers are closed
Game Rules:
The game rules are super simple:
- Rock beats Scissor
- Scissors beat Paper
- Paper beats Rock
Feature:
- Rich user interface
- Smooth interactive playing and a variety of gameplay options
- Great gameplay animations
- Computer player simulation that challenges you to make your guess for a win
- Persistent record of Com versus Player wins
- Interactive timer for you to take time at your guess
Not yet decided on installation! Check out the screenshots for the game!!!
Developer Note:
This app is designed by RPG~RAH. As a developer of this app, I sincerely thank you for installing, checking out, and using the application. While it means a lot for me to have my application be delivered and used by people, especially of all ages, I also want to point out there may be a time you may encounter bugs that were unidentified by me even after the rigorous testing phases. If you find any please try to report them to me.
Also, I would be happy to take any of your precious reviews into account and make this app even better for you and my other dear users in time.
Hoping you have a great experience.