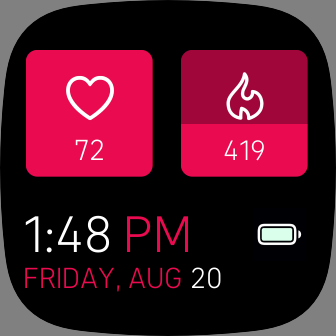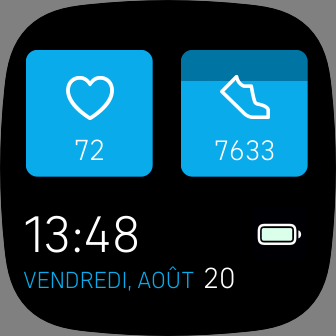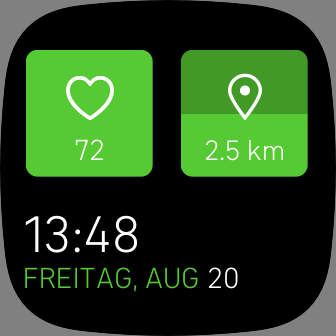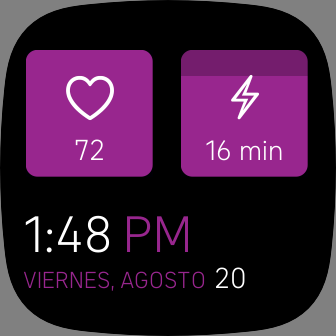 Active Glass
Studio Xii
6 devices
Available to install from
the Fitbit mobile app
Description
Any time is go time with activeGlass. Whatever your daily health goal, activeGlass is there to help you get more steps in, empower your workouts, and go the distance. See your activity levels with more meaning than you have in the past, with a clean look that can change in a heartbeat to your style or mood.
Get more out of every minute with ways to customise activeGlass to your lifestyle:
* Display the time in either 12 hour or 24 hour formats
* Choose your goal to display, whether that's steps, active minutes, elevation, or distance
* Toggle the display of battery remaining
* Change the colour theme to one of six colours
activeGlass is a single pane of glass with the health metrics that matter. It's more than just a regular clock face - it's your new ultimate fitness partner.