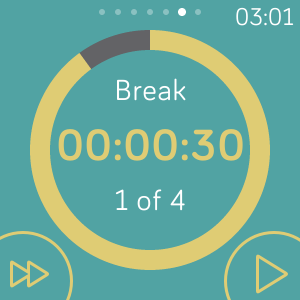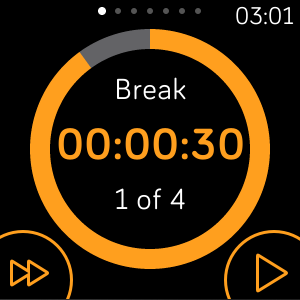 Work Flow
CouchCoder
4 devices
Available to install from
the Fitbit mobile app
Description
Work Flow is a visually pleasing app that helps you accomplish more. It trains your brain for maximum focus by using the pomodoro technique.
You work in four 25 minute sprints where you eliminate distractions and focus solely on the task at hand. Each sprint is followed by a break - the first 3 breaks are short 5 minute breaks and the last is a longer 15 minute break. The breaks help your brain avoid burnout as you accomplish your goals. As your focus becomes stronger you can use the app settings (found in the FitBit app) to increase the length of the sprints if you choose.
The app will alert you with a vibration when your sprint ends, however due to FitBit's guidelines, if you exit the app the vibration will not occur (it will still keep track of your time though!)
Change the color scheme by swiping near the top of the screen.