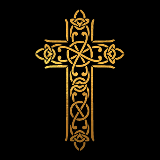 Caritas John
SanctaMaria
4 devices
Available to install from
the Fitbit mobile app
Description
All the works of St. John on your wrist - for tech-addicted Christians. This app now includes the Gospel According to John, the Saint's three Epistles, and the Apocalypse (aka Revelation). So now you can read St. John in the dark without even having to search for your phone! God's word is closer than ever.
This free unlimited demo is yours to keep - it's intended to solicit feedback prior to my publishing the whole of the New Testament.
The Bible translation used is the public domain Douay-Rheims version.